e-retail B 'Cycle – Business subsidy up to the amount of 5000 €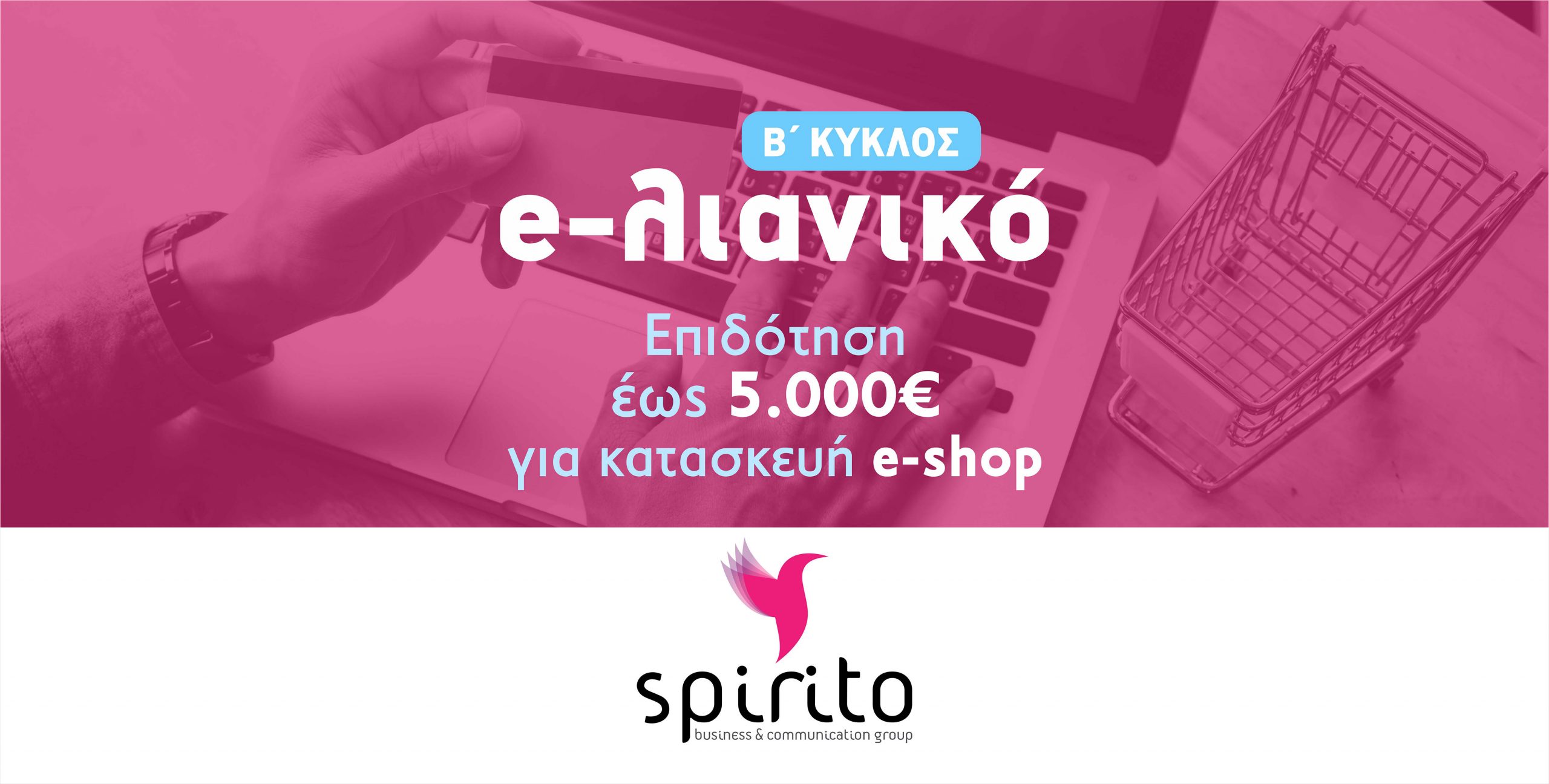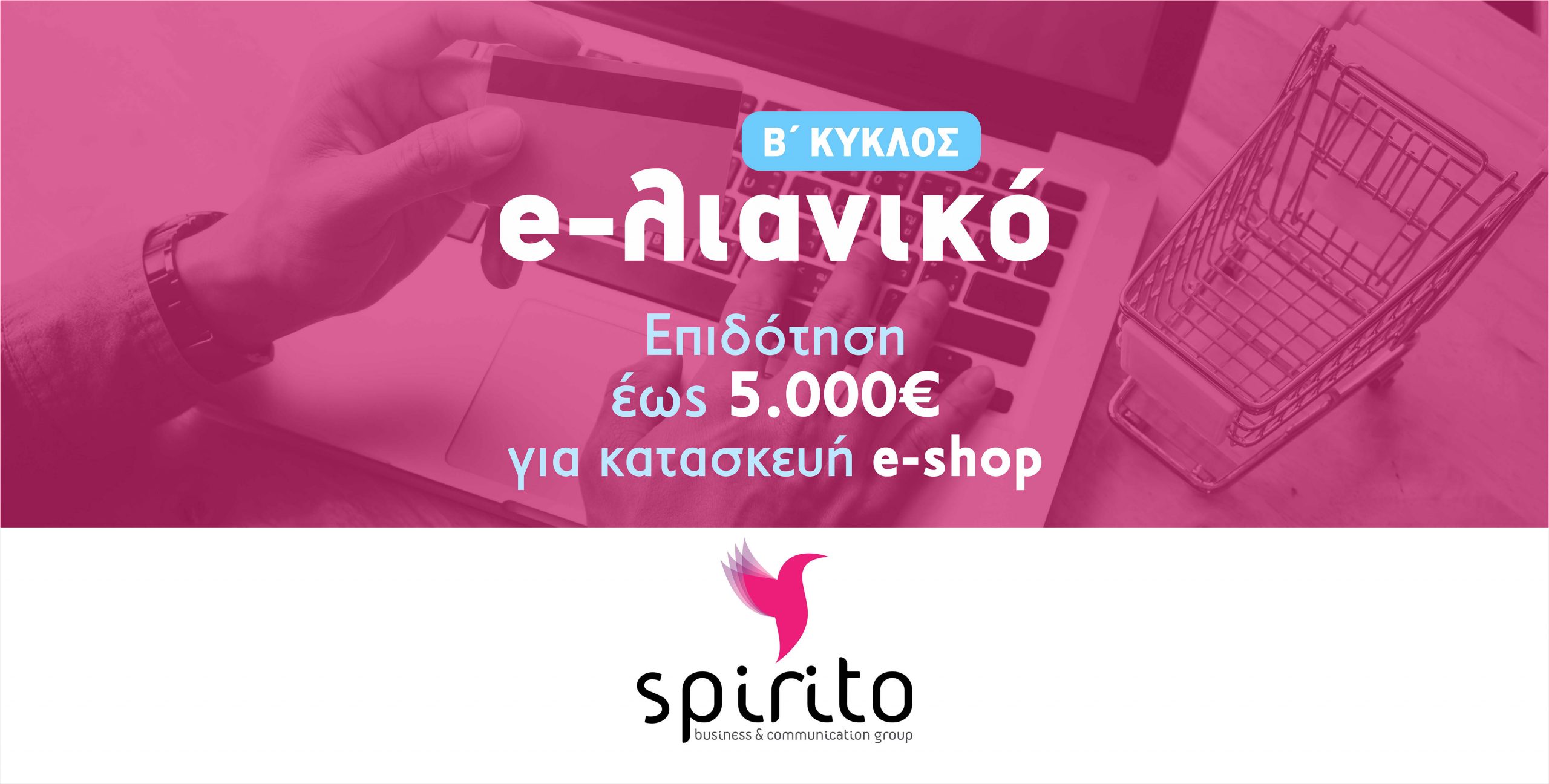 The electronic submissions of financing for the action "e-retail" (Cycle B) continue, which subsidizes retail companies for the creation or upgrade and management of e-shops.
The submission's deadline is September 29, 2021.
Beneficiaries of the Action are the medium, small and very small Retail companies that maintain a physical store (in a separate area of their home).
For more information:
https://www.espa.gr/el/Pages/ProclamationsFS.aspx?item=5290
As part of the call for applications for financing investment projects in the action "e-Retail" Cycle B and responding to the needs of the modern entrepreneur, Spirito Group offers complete solutions for submitting a file, construction, maintenance and promotion of an online store.
Our company undertakes the implementation of all actions related to the action. In particular, it undertakes:
evaluation of eligibility criteria
folder preparation
submission of a financing proposal
construction of an e-shop, according to the provisions of the invitation
filing a repayment request
Related services:
Training of a company executive on the operation of the e-shop
Update e-shop with new products
Promotion of the e-shop on social media (facebook, instagram) and other electronic media
Search Engine Optimization (SEO)
Non-stop technical support
For more information please contact us.