e-retail – Business subsidy up to the amount of 5000 €!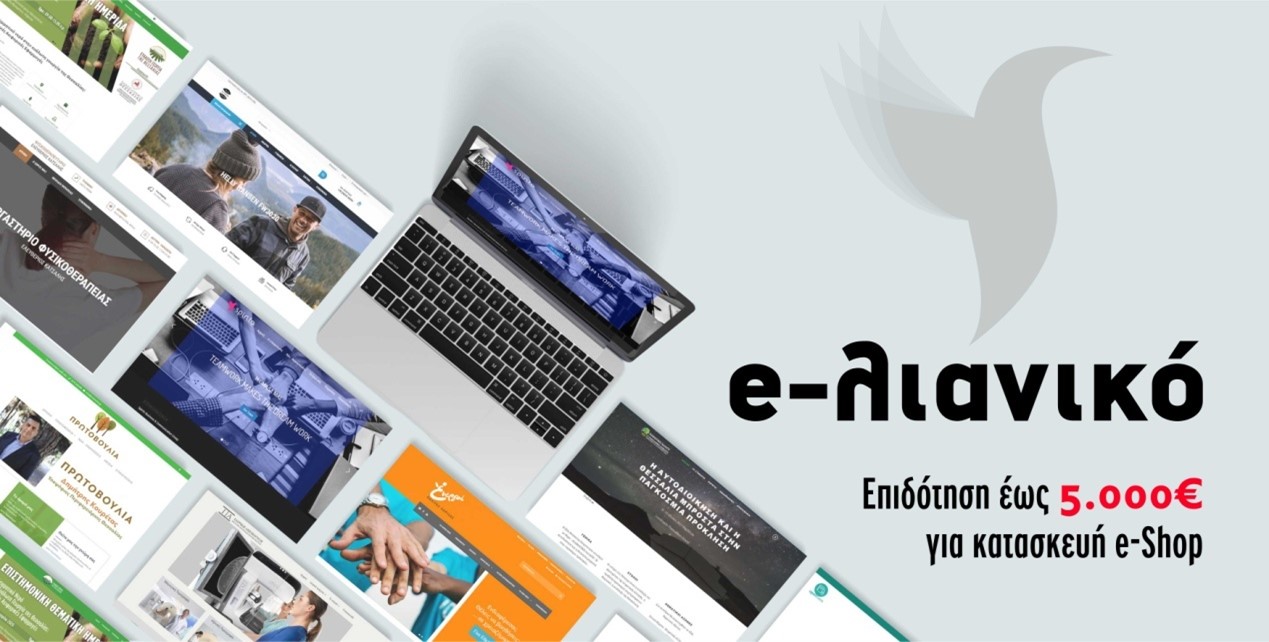 The announcement of the "e-retail" program has been posted, which concerns the subsidizing of micro, small and medium-sized RETAIL TRADE companies (KAD 47 and its Analysts with the exception of the fisheries and trade sector of tobacco and tobacco products), which maintain store and their operation has been suspended for at least one day from Wednesday 18 March 2020 onwards.
The submission of proposals started on 22/02/2021 and will continue until 05/04/2021.
Beneficiaries of the Action are the medium, small and very small Retail Companies that maintain a physical store (in a separate area of their home), regardless of their legal form, that operate legally in the country and have started in the competent Tax Office.
As part of the Call for applications for financing investment projects in the "e-Retail" action and responding to the needs of the modern entrepreneur,Spirito Group offers complete solutions for submitting a file, construction, maintenance and promotion of an online store.
Our company undertakes the implementation of all actions related to the action. In particular, it undertakes:
evaluation of eligibility criteria
folder preparation
submission of a financing proposal
construction of an e-shop, according to the provisions of the invitation
filing a repayment request