Co-financed project Erasmus + of the European Union - SATI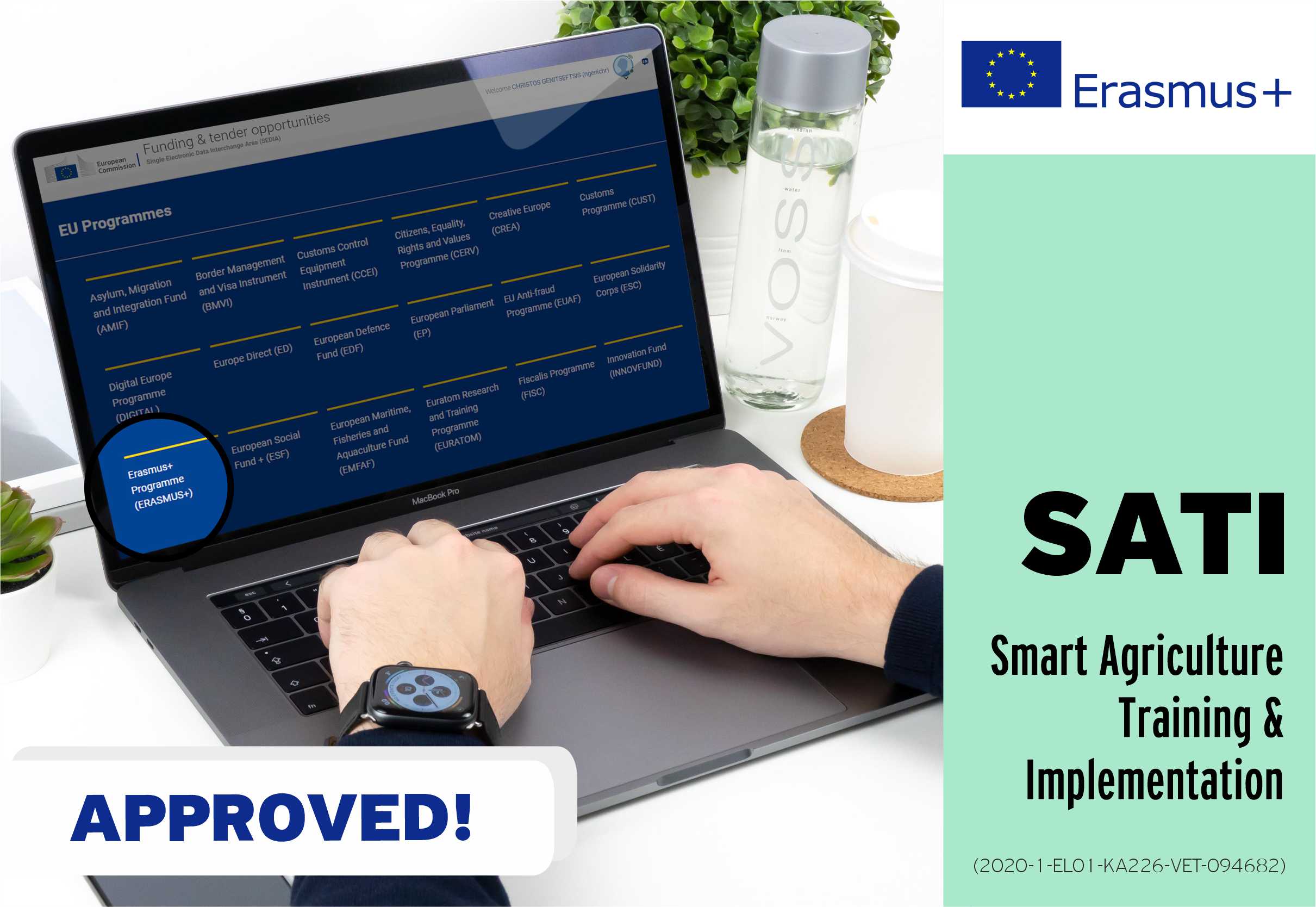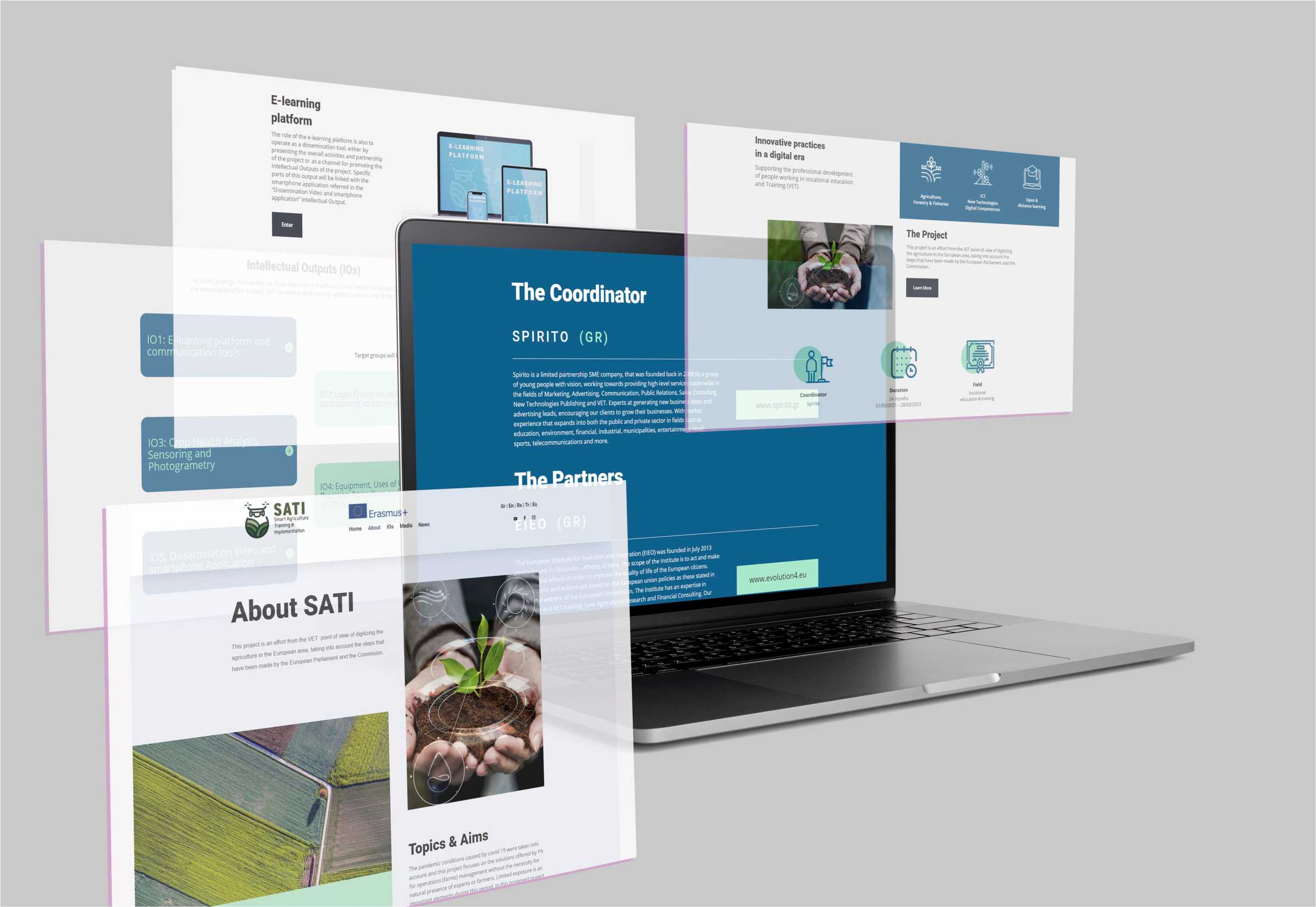 Co-financed project Erasmus +
of the European Union - SATI
The "SATI" (Smart Agriculture Training & Implementation) project is an effort to digitize Georgia in Europe, taking into account the steps taken by the European Parliament and the Commission in the field of Vocational education and training. Its purpose is to create a comprehensive training platform with multiple recipients.
The project is implemented within the framework of the EU Strategic Partnership Plan. which supports Innovation in the field of Vocational Education and Training ΚΑ226-VET and is co-financed by the Erasmus + program of the European Union. Reference: 2020-1-EL01-KA226-VET-094682
Spirito is the implementing body of the project, then submission of the project to the Call for Proposals Erasmus + 2021 for the Sectors of Education and Training, in 2020.
Funding Programs, Branding,
Digital Marketing, Marketing,
Communication/Media